Provide a Safe Environment through Contactless Temperature Checking and Facial Recognition
Flyer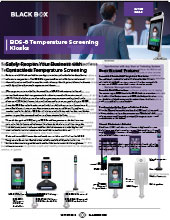 Businesses of all kinds are looking to adopt strategies and technologies that allow a safe return to operations. Performing temperature checks on employees, customers, and visitors with temperature screening kiosks has become a common practice for businesses in various industries to help them identify people that are sick or becoming ill. With these devices installed, you can help stop a crisis and safely go back to work and other public spaces.
The Black Box Detection System, BDS-8, uses advanced thermal detection and facial recognition technology to contactlessly scan anyone's body temperature before they enter a public or private area. In addition, the BDS-8 can be easily integrated with any security or door access systems to grant or deny entry during thermal screening or facial recognition. Combined with the intuitive management software, the all-in-one BDS-8 kiosk solution can identify potential security threats and help mitigate large-scale exposures.
Why Use a Temperature Screening Kiosk?
---
Create a Safe and Healthy Environment
Prevent someone with an elevated temperature from entering a facility. In addition, face mask detection enables you to quickly identify who is not wearing a mask so you can make them put one on before they enter your business.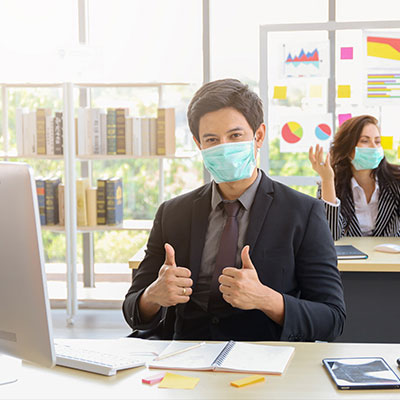 Provide
Peace of Mind
Give employees, customers, and visitors peace of mind by reducing the amount of potentially infected people inside your facility.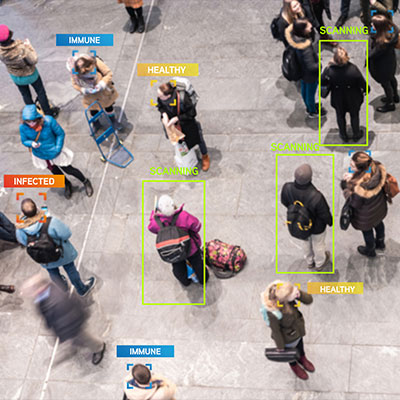 Convenient and Effective for Large Businesses
Temperature screening kiosks are particularly useful for large companies that operate from different locations. With a stable and centralized system, screening processes become not only convenient but also extremely efficient.
Features of the BDS-8 Temperature Screening Kiosk
---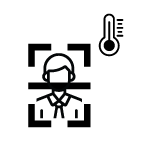 Automated, Contactless Temperature Screening
A built-in infrared temperature module uses thermal imaging to scan temperatures in less than a second with an accuracy of ±0.5° C. Since the kiosk reads the temperature on the forehead, the screening even works when someone is wearing a mask.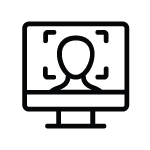 Accurate Facial Recognition
Store up to 30,000 faces in the database at any time for faster and more accurate facial recognition and comparison – even while someone is wearing a mask. Grant access to prescreened individuals and store temperature readings. Visitors and guests can also be screened anonymously.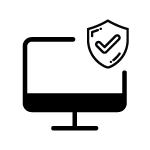 Integration with Security & Access Control Systems
Integrate the kiosk with any security or door access system using the Wiegand connection interface. Using the included software, access conditions such as acceptable temperature range and mask detection can be defined.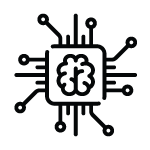 Remote Management Software
Cloud-hosted, PC-based software enables you to deploy and manage kiosks from a central point, monitor users and their activities, and record employee registration, access, and logs – all from a single dashboard. The software is also included at no extra cost.

Visual and Audio Alerts
An on-screen warning is displayed with an optional audio message and traffic light-style LED lights flash when a temperature abnormality is detected – at a user-defined threshold.

Flexible by Design
It's easy to mount your BDS-8 anywhere you want. It can be placed on pedestals, walls, and tabletops. All models have an integrated blue LED light strip as well.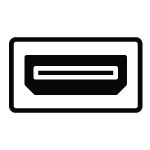 HDMI Out
The HDMI output function allows an operator or administrator to monitor the kiosk from a safe distance.
Digital Signage Functionality
You can display digital signage content when the temperature screening kiosk is not in use.
Appearance
---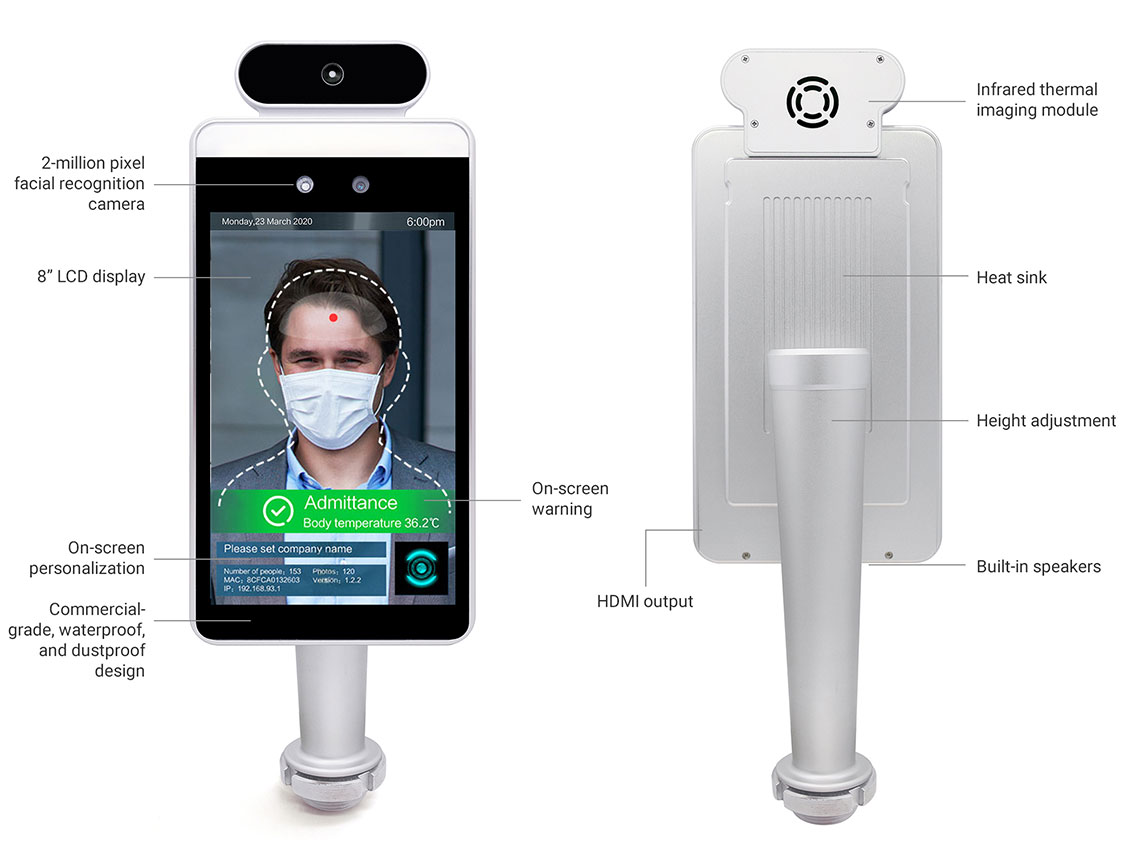 Versatility
---
Standalone Deployment
Perform temperature checks on employees, visitors, and customers
Integration with security and door access systems
Self-installation in less than 10 minutes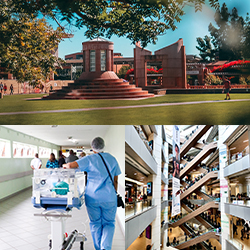 Multisite Deployment
Remote management of multiple kiosks from a central location
Facial recognition of employees
Manage blacklists and visitor lists
BDS-8 Products
---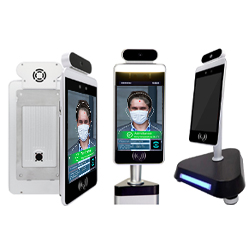 Temperature Screening Kiosks
Choose from pedestal, wallmount, and tabletop kiosks to meet your specific requirements.
8-inch, non-touch LCD display
Infrared temperature sensor
Facial recognition
On-screen, audio, and LED alerts
Access system integration
HDMI output for screen mirroring
VIEW KIOSKS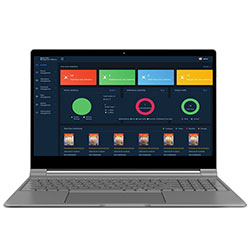 Remote Management Platform
The remote management software is an invaluable tool that enables businesses to monitor, control, and update kiosks from a central location.
Overview of devices and online status
Real-time monitoring
Face scan statistics
Quick access to view details
DOWNLOAD MANUAL
Advanced Integration Options
---

The kiosk can be part of a wide network and send thermal imaging streams over IP to NOCs and command centers. No additional Radian Flex license is required.
Industry Applications
---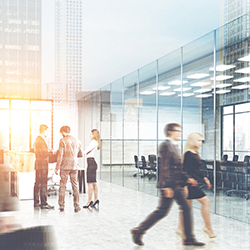 Corporate Offices
(Small to Large)
Industrial and Manufacturing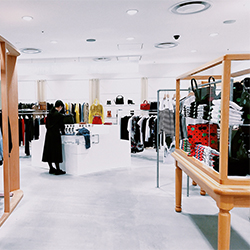 Retail Stores and Shopping Malls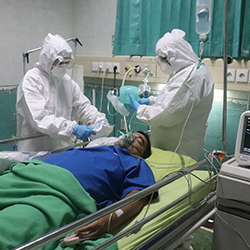 Medical Facilities and Hospitals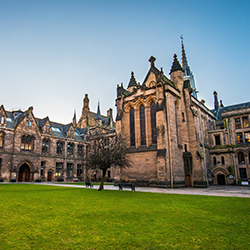 Schools and Universities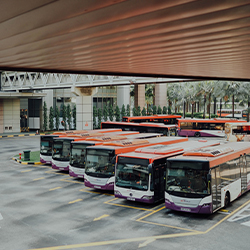 Transportation Hubs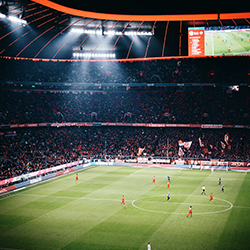 Sports and Entertainment Centers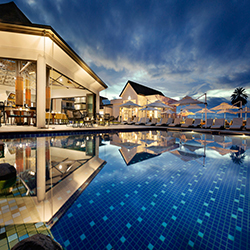 Hotels and Restaurants
Let us discuss your kiosk requirements
We'll answer any questions related to your application! Talk to one of our experts about the BDS-8 Temperature Screening Kiosk solution today.
Resources
---