Connect Wired Ethernet Devices Together Across a LAN
---
Find the Ethernet switch for your application
Give us some info, and we'll get in touch.
Contact Us Now
Increase network reliability and add redundancy with Ethernet switches from Black Box. Ethernet switches are network hardware devices or "central hubs" that allow communication between devices within an Ethernet network. They connect all the computers, printers, servers, and storage devices in the office, giving employees access to shared resources. Designed to safeguard uninterrupted data transmission for mission-critical monitoring and communications networks, these switches offer redundancy, ensuring your network has automatic failovers which guarantees 100% uptime. Whereas commercial Ethernet switches serve SMB and enterprise applications, industrial Ethernet switches are designed to withstand exposure to dust, vibrations, temperature extremes and EMI, and provide redundant power. PoE ports can be used to power remote equipment, which is especially useful in hard-to-reach outdoor areas.
Ethernet Switches Benefits
---
Maximise Network Uptime

Ethernet switches deliver an economical standalone solution for access layer deployments in branch offices and low-density campus networks, satisfying the connectivity requirements of today's high-performance businesses.

Fast Failovers for Network Resiliency

Improve network resiliency with Spanning Tree Protocol (STP) and ultra-fast Alpha-Ring protocols, which can reroute traffic in less than 30 milliseconds in case of a link failure.

Easy Integration with Legacy Networks

Easy and cost-effective way of integrating legacy networks, providing redundancy, and eliminating the need for additional configurations and modifications, which reduces deployment time.

Speed Compatibility

Gigabit Ethernet (10/100/1000) switches support 1 Gbps, but also 10 Mbps and 100 Mbps for compatibility with lower-speed devices. Older 10/100 switches cannot handle Gigabit speeds; however, all Ethernet devices sense the speed of the connection and transmit at the highest common denominator.

Use of MAC Address Tables

Ethernet switches forward data based on the MAC address (Media Access Control) address, which is unique for each device on the network, contained in the data packet. This allows the switches to determine the location of each node and establish a temporary connection between itself and the node, and terminate once the packet is transferred.

Withstand Harsh Environments

Industrial Ethernet switches are capable of withstanding temperature extremes of -40°C to 75°C. Meeting numerous standards, industrial switches are explosion-proof, intrinsically safe, purged or pressurised.
Industrial Ethernet Switches vs. Commercial Ethernet Switches
---
For decades Ethernet switches were used solely in commercial/office networks where climate-controlled IT racks housed the switches. More recently, industrial networks used in manufacturing, processing, and energy production have migrated to using Ethernet-based IP networks. Industrial Ethernet switches are designed for harsh conditions in f.e. plant floor environments and last for a long time while commercial Ethernet switches are designed for SMB, enterprise and data centre applications and have a shorter overall lifespan.

Other differences between industrial and commercial Ethernet switches are:
Operating Temperature: The specifications of industrial Ethernet switches (temperature, shock, vibration, etc.) meet or exceed the equipment being connected. Most commercial Ethernet switches have commercial temperature ratings (0 to 40° C), and do not publish shock and vibration specs. Industrial Ethernet switches are capable to withstand temperature extremes of -40 to 75° C, and have excellent shock and vibration specs.
Mounting: Industrial Ethernet switches are housed in rugged industrial style steel enclosures using DIN-rail or panel mounting, instead of the 19" rack mounting which is more common for commercial Ethernet switches.
Power Redundancy: Commercial Ethernet switches rely on a single power supply to power the switch, while Industrial Ethernet switches typically run off DC power, and have redundant power inputs. This allows the weakest link (the power supply) to have a hot standby back-up, insuring maximum uptime.
Use in Hazardous Areas: Industrial Ethernet switches carry a Class I Div 2, group ABCD rating. This allows the Industrial Ethernet switches to operate where explosive gases are being used (very typical for industrial applications).
Ethernet Switches Features
---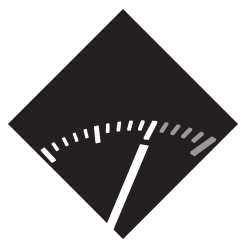 HIGH RELIABILITY & REDUNDANCY
Provide high reliability and redundancy needed for mission-critical networks. For resiliency, Ethernet switches offer around 30-ms failover time in a ring configuration.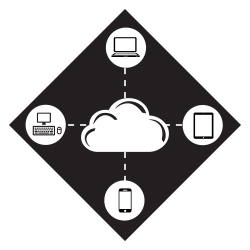 QUALITY OF SERVICE (QoS) SUPPORT
QoS gives priority to certain types of time-sensitive and mission-critical data protocols (e.g. audio and video), over other non-urgent ones (e.g. SMTP, HTTP). For example, QoS gives priority to telephone traffic over e-mail traffic, ensuring that the quality of a phone call isn't degraded when someone downloads a large file.
BUILT-IN SECURITY
To protect vital data, look for 802.1X port-based network access control to authenticate devices connecting to your network, access control lists (ACLs) to keep guests or unauthorised users from accessing sensitive portions of the network, and virtual LANs (VLANS) to isolate guest traffic from the critical corporate network traffic.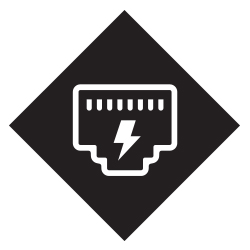 PoE SUPPORT
Add IP phones, wireless access points, security cameras, and other Ethernet-enabled devices to a network. PoE eliminates the need for separate power supplies, as well as the costs of running additional cable and circuits.
FLEXIBLE SYSTEM MANAGEMENT
Managed switches use protocols such as SNMP for collecting, organising and modifying information to change the device's behaviour (able to visualise and maintain an entire network remotely, providing real-time data at every node).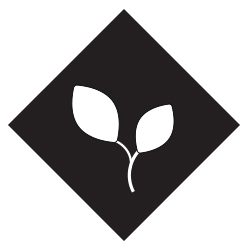 GREEN
IEEE 802.3az Energy-Efficient Ethernet scales down power consumption during periods of low data activity. This feature adds up to energy savings of up to 50%.
Ethernet Switches Portfolio
---
From the edge of your network to harsh, difficult environments, Black Box offers the largest selection of commercial and industrial Ethernet switches.
Industry Applications
---
Ethernet Switches Applications
---
Resources
---
White Paper
The Difference between Unmanaged, Managed and Web Smart Switches
DOWNLOAD WHITE PAPER
White Paper
How to Design a Robust Security and Surveillance Network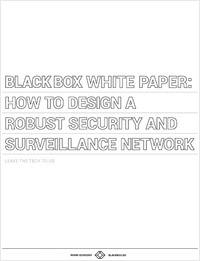 DOWNLOAD WHITE PAPER
Datasheet
Industrial Gigabit Switches
(INDRy)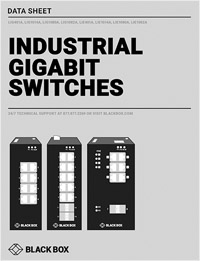 DOWNLOAD DATASHEET