Improved Situational Awareness with Multiple Computer Control
Need more information?
Give us some info, and we'll get in touch.
Contact Us Now
A streamlined workspace with improved desktop ergonomics is essential to improve operator response times. That's why stockbrokers and operators in public safety, broadcasting, defense and transportation rely on Multi-Monitor KM Switches. Hardware-based, they offer reliable operation that provides the ability for a dispatch operator to switch between up to eight machines simply by moving the mouse across the desk monitors. Black Box offers with Freedom II™ and TC Series™ two multi-monitor KM switches with Glide-and-Switch Technology for trading workstation and control rooms.
Product Features
---
Multiple Computer Control

Interact with multiple computers using a single keyboard and mouse, while keeping simultaneous access to all video and audio sources.

Instant Switching

Switch between target computers by simply moving the mouse pointer from monitor to monitor.

Share Peripherals

Combine audio, share independently switched USB 2.0 peripherals or copy and paste files between the systems.

Redundant power

Dual power supplies provide uninterrupted workflows for mission-critical situations where automatic failover is required.
Product Benefits
---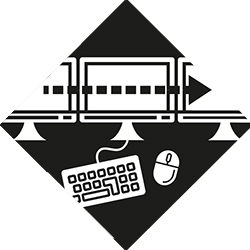 Efficient Extended Desktop
User-friendly interface allows fast and easy control of multiple CPUs from a single user console in mission-critical applications.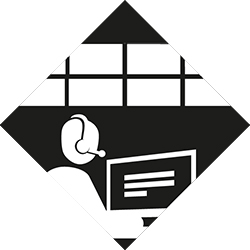 Improved Desktop Ergonomics
Streamlined user console saves desk space & equipment costs, reduces errors and mental load of the operators.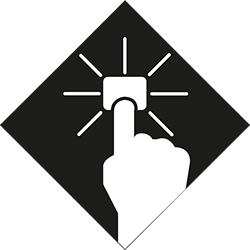 Faster operator response times
Increased operator comfort in ergonomics, and no interruption in workflow provides improved response times.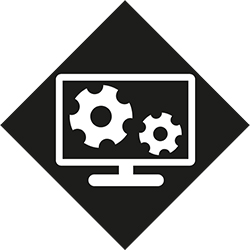 No Software or Network Dependency
Intuitive hardware solution with no learning curve, no software install and no dependency on network performance.
Instant Switching with Glide-and-Switch Technology
---
Glide-and-Switch technology provides seamless and intuitive switching. The operator instantly selects the computer he needs by moving the mouse pointer from screen to screen. All KM switches support LED connections attached to the monitors that indicate the active computer.

Download our Whitepaper to learn more about Glide & Switch Technology
Product Comparison Freedom II versus TC Series
---
Black Box offers with Freedom II™ and TC Series™ two Multi-Monitor KM switch solutions for trading workstations and control rooms.
Freedom II™ Keyboard Mouse Switches
TC Series™ Keyboard Mouse Switches
Computer Ports
4- or 8-port versions available
USB HID
2 USB HID ports
2 or 4 USB HID ports
USB 2.0
n/a
option with 2 USB 2.0 ports
Audio
3.5mm audio jacks
Multi-Head CPUs
support on Windows 7/8/10
only single-head support
Active Monitor Indication
via optional LED-Hub and LEDs
via optional direct-connect LEDs
Power
optional redundant power supply
single power supply
Mounting options
desktop, optional 19" mounting kit
desktop, optional DIN-rail and 19" mounting kits
Applications
Standalone solution or integration with Enterprise KVM Switching & Extensions systems
Order code
KV0004A-R2 / KV0008A
ACX1004A-HID2 / ACX1004A-HID4 /
ACX1004A-U23 / ACX1008A-HID2
Compatible KVM Systems
Agility™ IP KVM / Emerald™ KVM over IP


DKM™ KVM



The Freedom II can interface with up to eight Agility or Emerald receivers to allow target switching over one keyboard and mouse.

Fully compatible with DKM FX, DKM FXC and our DVI Extenders and all USB devices.
Multi-Monitor Switch Application Diagram
---
Industry Applications
---
Resources
---