Black Box Explains
Technology made simple - "Black Box Explains" provides you with a clear, concise overview of many technologies and their functionality, so you can make an informed purchasing decision.
Check out this IT knowledge base for in-depth info about data networking, from legacy to the latest technologies.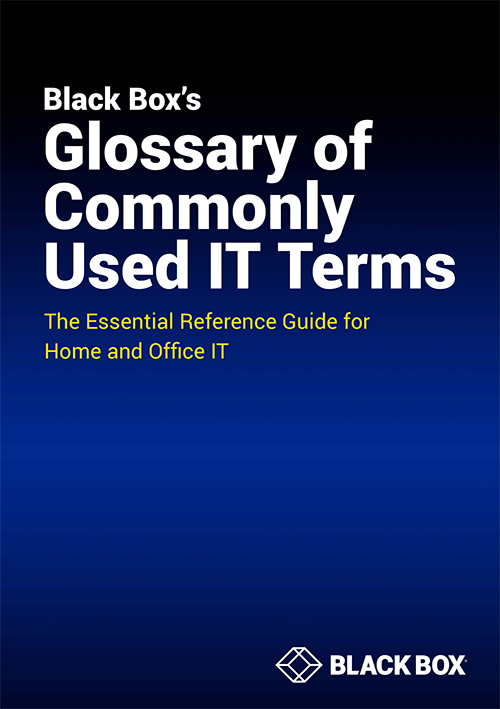 Glossary of Commonly Used IT Terms
Have you ever heard of Manchester encoding? Can you still not remember the meaning of bus mastering? Does dynamic adaptive routing always trip you up? Download Black Box's
Glossary of Commonly Used IT Terms
to learn the meaning of these terms and many, many more.